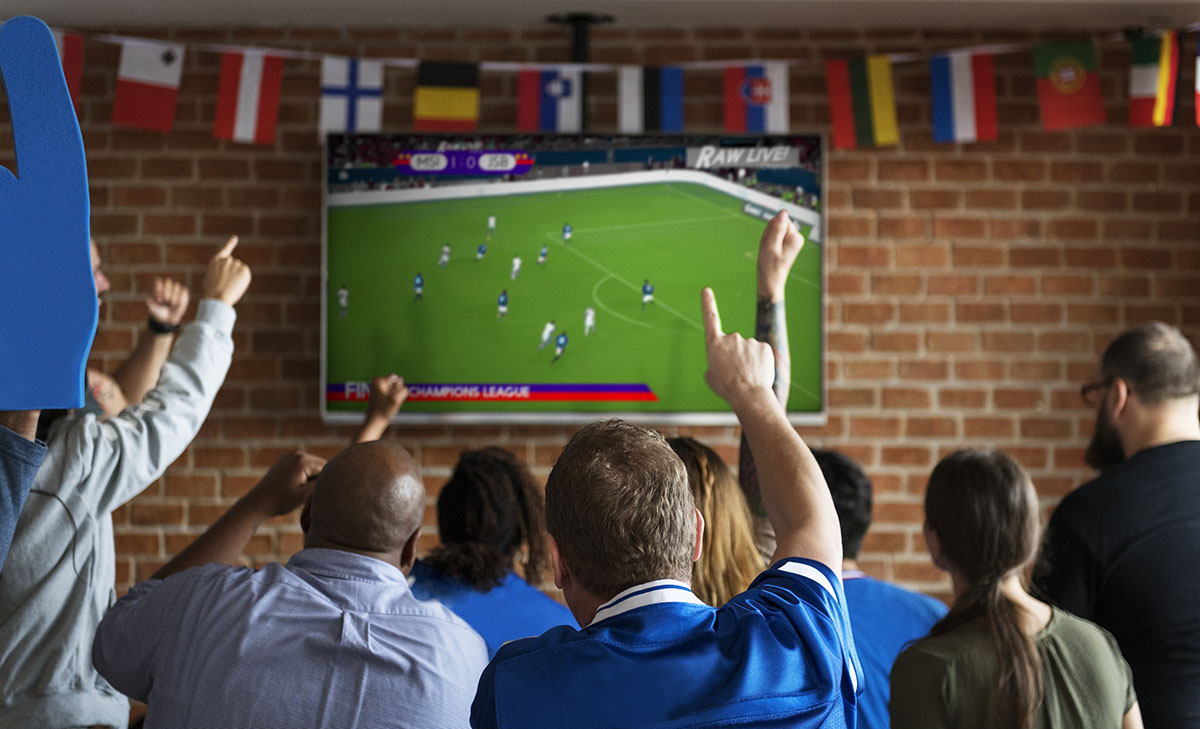 Getting The Best World Cup Experience
The World Cup is here and one of the best ways that you could truly enjoy the beautiful game even more is with the help of a brand-new audiovisual installation.
If you're going to be watching the World Cup, nothing beats watching the game in 4k with stunning sound and a theatre quality experience.
The inside of your home could become one of the best new hangouts for you and your friends and family or you could annotate your bar or restaurant with commercial video systems, high-quality cinema lighting, sound systems and more to bring in a larger crowd during the world cup. By working with Definitive AV Solutions, we can provide you with a number of enhancements for your World Cup experience this year. Here are some of the best audiovisual enhancements that we can provide to really improve the world cup for you throughout the tournament:
Multiroom audio: Multiroom audio systems ensure that you don't have to miss a moment of the action.  By having sound they can follow you throughout your home, you can make sure that you never miss an important play and that you can hear the game across the commercial space too.
Home cinema: With comfortable seating, surround sound and a beautiful picture quality you can enjoy a home cinema experience that is dedicated and superior to almost any other type of environment for watching the game. We can custom design an audiovisual experience that can give you a theatre quality sound and picture in the comfort of your own home. We engineer, design and calibrate systems for your best World Cup experience.
Surround sound systems: If you have a 4K television already, you could consider upgrading your ound system so that you can really get into the game. Surround sound with the World Cup lets you listen to the roar of the crowd, the touch of the ball and even some of the crisp sounds of the pitch. The World Cup has always been a tournament that has a rich sound quality and we surround sound you can find yourself closer to the action than ever before.
TV and satellite installation: with a new TV or satellite installation you can make sure that you don't miss a moment of the action during the tournament. Without proper calibration on your satellite dish or TV, you could be missing out on a number of important moments in the match. Making sure that you can have a strong and stable connection for an improved picture quality is very important to having the best in World Cup experiences.
Interior lighting: enhance your theatre quality experience by being able to control lighting inside your television room. You could reduce glare and even create a theatre like experience with professional dimmers, track lighting and more. As interior designers as well as audiovisual experts, we pride ourselves on being able to create professional experiences that can really help with hosting a party, feeling comfortable and getting the best in picture quality.
Commercial AV solutions: through our commercial AV solutions we can make sure to bring in televisions, sound, lighting and more that can help you draw in a crowd or even improve morale throughout the workplace. The World Cup is a huge draw worldwide and many people flocked to local bars and establishments of that they can watch the game together. Having the best new sound system and improved picture quality can help to make sure that your establishment is the one selected for World Cup viewing.
If you would like to learn more about the services that we have available please contact Definitive AV Solutions today.