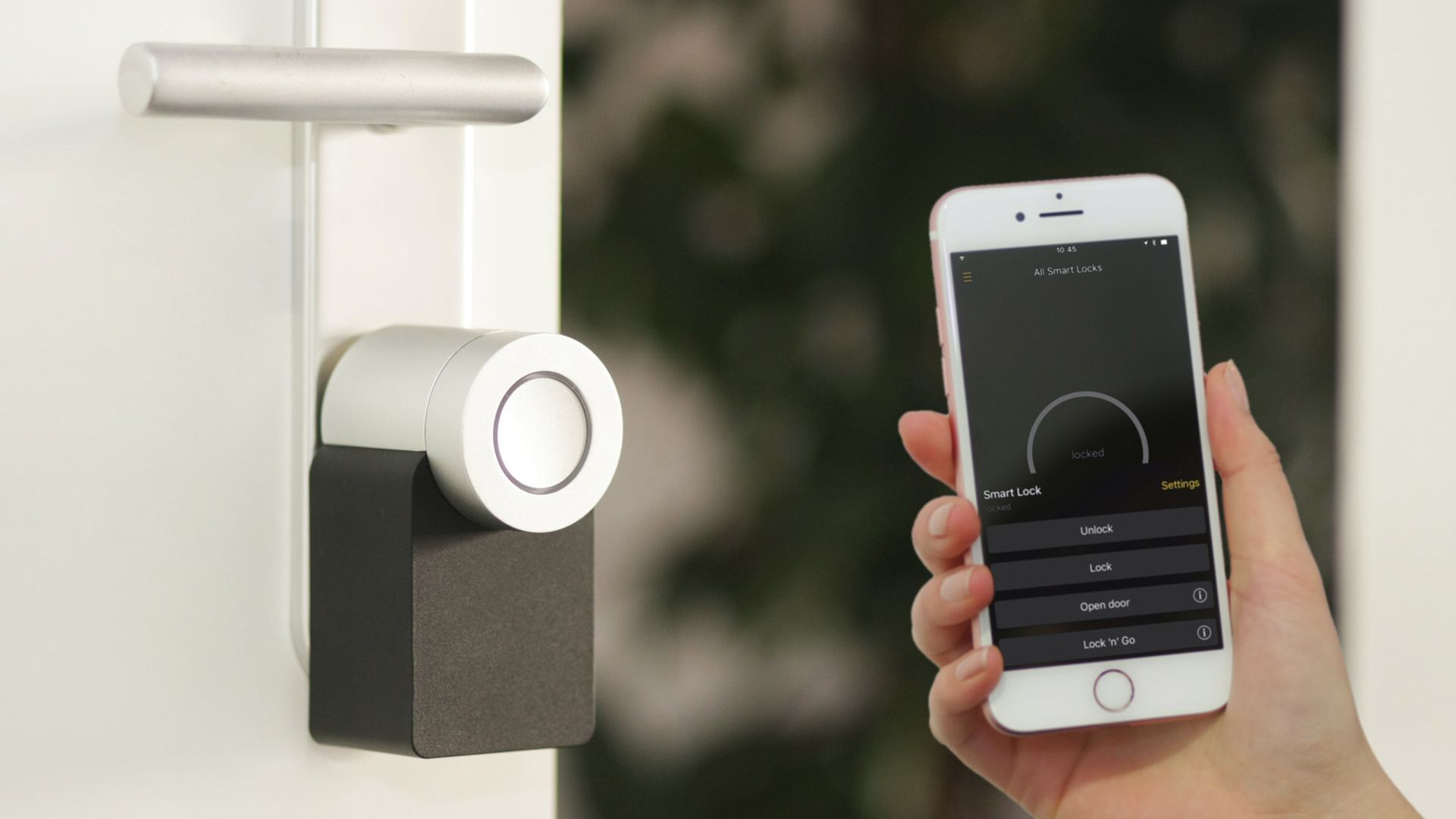 Home Automation & Security
A home automation system allows all of the subsystems in your home to be controlled from a single, user friendly interface.
Start out automating your home cinema and expand to control lights, thermostats, shades and more. Through the use of advanced wireless technologies most automation can now be done without running a single wire. The days of overly priced, overly complicated automation systems are over. Talk to your Definitive AV Solutions system designer and start simplifying your home today.
control your entire home from your mobile device
dim the lights, lower the shades, and start the movie without getting up from the couch
confirm that all lights are off, windows are closed and doors are locked from your bedside touch-screen panel
remotely access your system from anywhere in the world
adjust multiple HVAC zones anytime, anywhere
many wireless installation options available
We are certified installers of Elan Home Automation.
A proper access control system in Reading, Berkshire can provide you with improvements to your home security and monitoring. With the inclusion of security systems like access control, you will be able to offer quality safeguards for your home and for the future of your business.
Leaving your home empty or allowing others in your home while you are not present, can be nerve-wracking. With discreetly placed video cameras and an internet connection, you can now see what is happening in your home at all times. Peace of mind is seeing your babysitter caring for your child, knowing who is at the door before you open it, watching the contractor as he works only in the room you've requested, and knowing that an elderly relative is safe in their home.
Elan smart home automation is a system that will offer you a series of benefits with your setup, installation and with ease of use in operation. This new technology provides a whole home system for convenience, comfort and security. Elan is a system that can be personalized to fit your life. From having easy thermostat adjustments to alerting you whenever there is a new delivery on your porch, options can suit the lifestyle you live and be matched with all the smart home devices you have.
We are gate security specialists with a wealth of knowledge in all aspects of automatic gate installation, Definitive AV Solutions can supply and install electric gates, automated wooden gates, security gates, swing gates, cantilever gates as well as security barriers, digital keypads, and phone entry systems.
Today's home often combines traditional lighting design with the added advantage of integration with your home control system. Create just the right mood in your home for different occasions or times of day. Pre-programmed 'scenes' provide an infinite number of possibilities. A simple touch of a button and your lighting can transform for entertaining, dim for a romantic dinner, or illuminate lighting for frequently used pathways throughout your home.