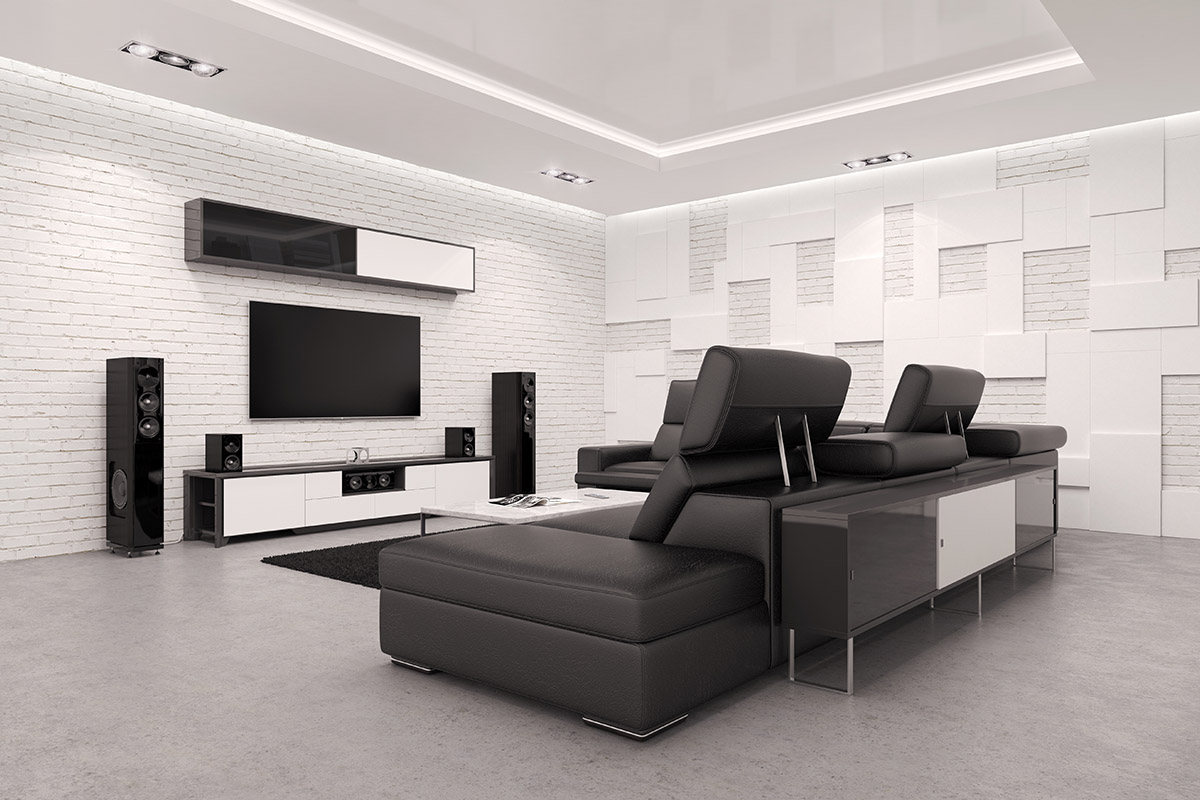 Home Cinema Installation in Reading, Berkshire
If you are looking to upgrade the television in your living room or want to create a room dedicated to providing a theatrical experience, there are home cinema systems available for you.
The good news is that a home cinema installation in Reading can be tailored to your needs and budget.
If you live in the greater Reading area, we can provide you with a cinema system that is custom-made for the room you choose in your home to turn into your theatre. Everything starts with a visit to your home, so our professionals can properly see, engineer, and provide an estimate based on what you want for your home cinema system. If you accept, we will set a time to install your new cinema into your home, so you can start watching movies, TV shows, and play games the way they were meant to be.
We provide both visual and sound design and integrate it into the room, so you see every detail and feel every rumble that surrounds your viewing experience. Our installation includes the following;
Your Choice of Television System for Best Visual Display
Your Choice of Speaker Options: On-Wall, In-Wall, Floor Standing, or Hidden
Acoustical Design, Panelling, and Sound-Proofing
Simple Pause Function, Temporarily Increases Light if you Need to Leave Room
Personalized Theater, Complete with Theme, Quality Chairs, and Decorated Ceiling
Your home theatre will be customised to your needs while fitting within your budget. Our goal is to provide you with a room that will have you enjoying television, movies, games, and the internet as if you were inside your neighbourhood cinema.
If you would like a FREE site survey of your property or business to discuss your specific audio visual needs and budget, please call our helpful and knowledgeable team on 0118 928 1827 or email sales@definitiveavsolutions.co.uk